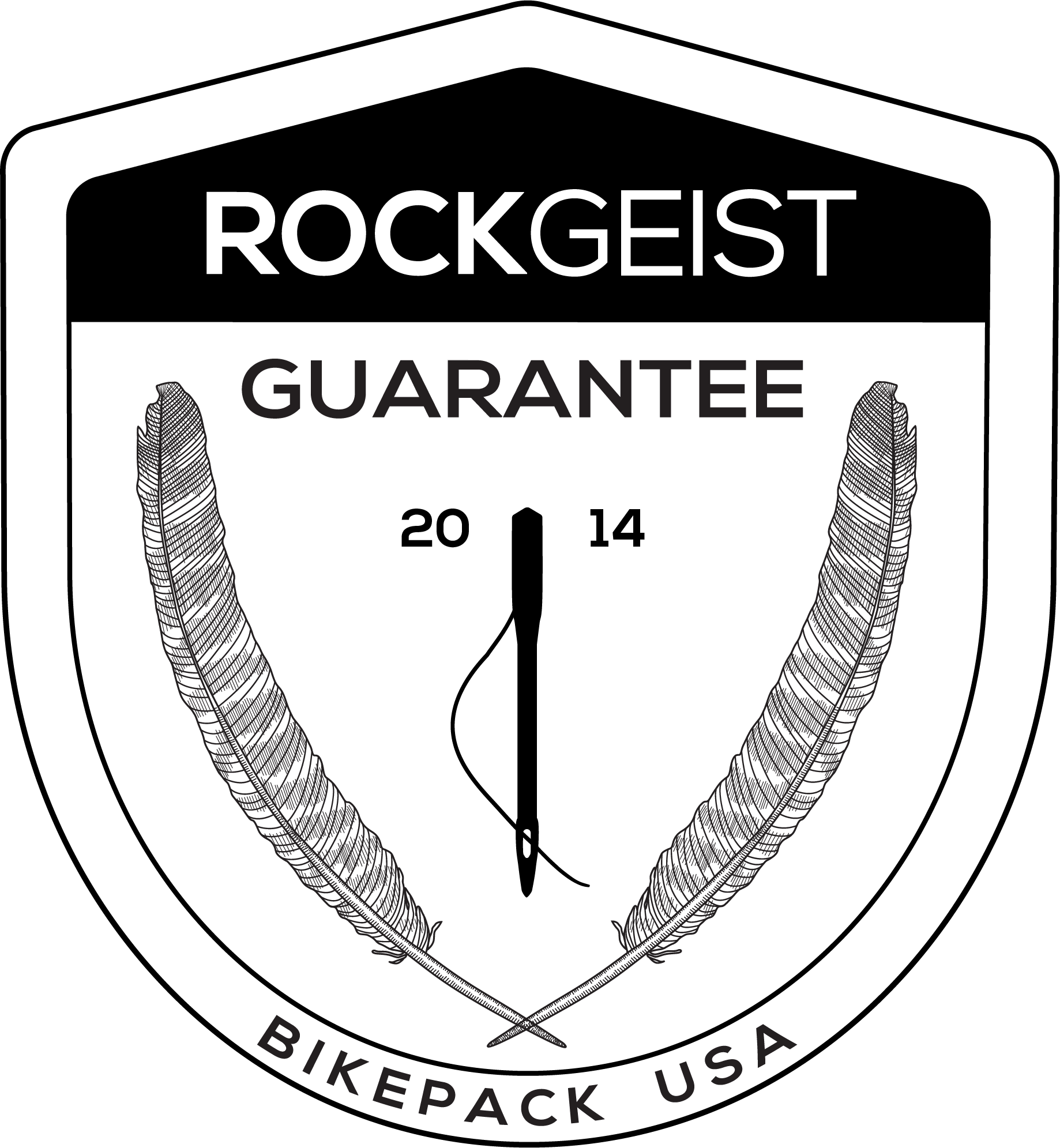 When you decide to purchase Rockgeist gear please know that we're always here for you, today and years later. Your business is not taken for granted and our gear comes with the service and attention it deserves. Below you'll find a few guidelines to help shape our repairs, warranty, and returns. If you have any questions, please email [email protected]. Thank you.
REPAIR
Have some Rockgeist gear that needs a repair? We'll try to repair an item before recommending replacing it, however, please be aware some types of damage may not be repairable. Before sending any gear to our shop please email photos of the damage to [email protected]. For all repairs we charge a modest labor and materials cost in addition to the cost of shipping the item back out. 
WARRANTY
Rockgeist gear is built with quality materials and to the highest standards of workmanship. All gear comes with a guarantee to the original owner that it will stand up to the abuse of its intended use. 
If you have an issue with an item you purchased from us, please email.  Zipper failure, normal wear and tear, and neglect are not warrantied but can often be serviced for a modest labor and materials cost. For inquiries, please contact Rockgeist at [email protected].
RETURNS & CANCELLATIONS & MISC
Custom Gear Orders
Due to the nature of custom builds, the sale of all custom work (including medic bag and custom framebags) is final once the build has started. Cancellations of custom orders received prior to the start of the build will be granted a full refund minus credit card fees.
___________________________________________
Universal Gear Orders
For orders placed on Universal Gear, then subsequently requested to be canceled before shipping, a full refund minus credit card fees will be granted. Within 30 days of purchase from rockgeist.com, all universal gear can be returned for a full refund minus credit card fees if in new and un-used condition. After 30 days of delivery, all sales of universal gear are final. Shipping expenses will not be refunded on returns or exchanges. 
For returned made-to-order universal gear, a refund will be given based on the "In-Stock" pricing, not the made-to-order pricing. 
____________________________________________
** New for 2023 PayPal has stopped refunding credit card processing fees. As a result credit card fees will not be refunded on retruned or canceled orders**
On all packages sent to our workship please include your name, email, and order number inside the package. Our mailing address is Rockgeist Bikepack USA, 2000 Riverside Dr. Unit 33, Asheville, NC 28804 USA
Please email [email protected] for other any return/cancellation inquiries. Thank you!
Please inspect all packages on arrival and notify Rockgeist of any issues with order completeness, missing items, or damaged gear from shipping within 3 days of arrival.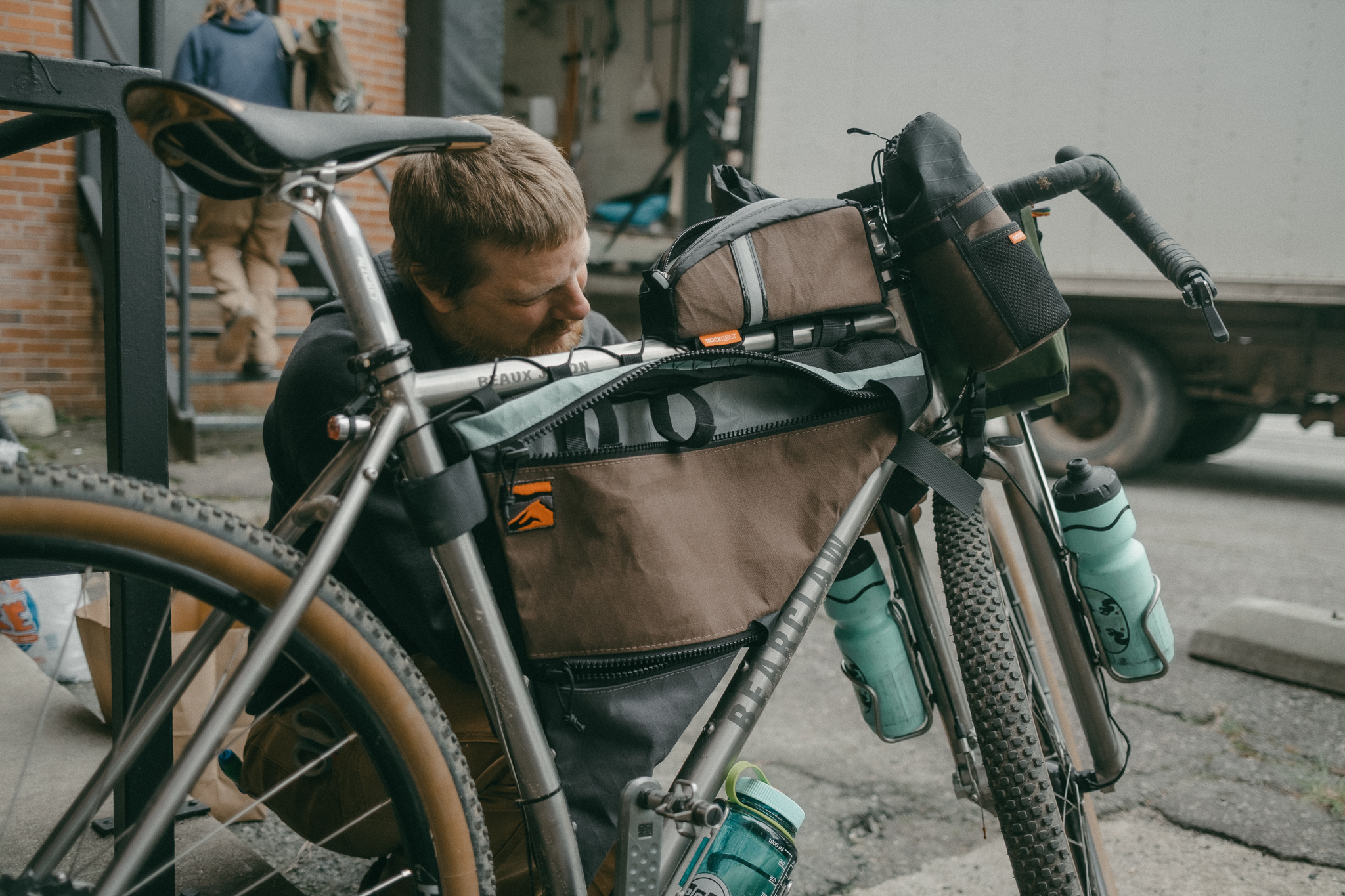 Rockgeist has big ride experience and vey knowledgable about the world of bikepacking. They spent a lot of time with me regarding many helpful tips for my rig and the bags are ridiculously nice. 
– Rob C.