PhotoFit® Instructions
Accurate, efficient, and easiest way to order your custom gear. 
PHOTOFIT® TEMPLATE CREATION
A strategic photo of your bike is used to fit all custom framebags to the exact shape of your frame.
PhotoFit® is orginal to Rockgeist and is the most accurate, efficient, and easiest way to order you custom gear.
INSTRUCTIONS
Place your custom framebag order.

Take your photo according to the instructions below (required for a perfect fit).

Email highest resolution image to [email protected] in landscape orientation with your

name, order number, and bike model and size.
If your phone has wide angle photo options please do not use them. Use a regular photo mode. Do not take your PhotoFit with a "wide angle" setting, or with a wide angle lens (a lens less then 50 mm).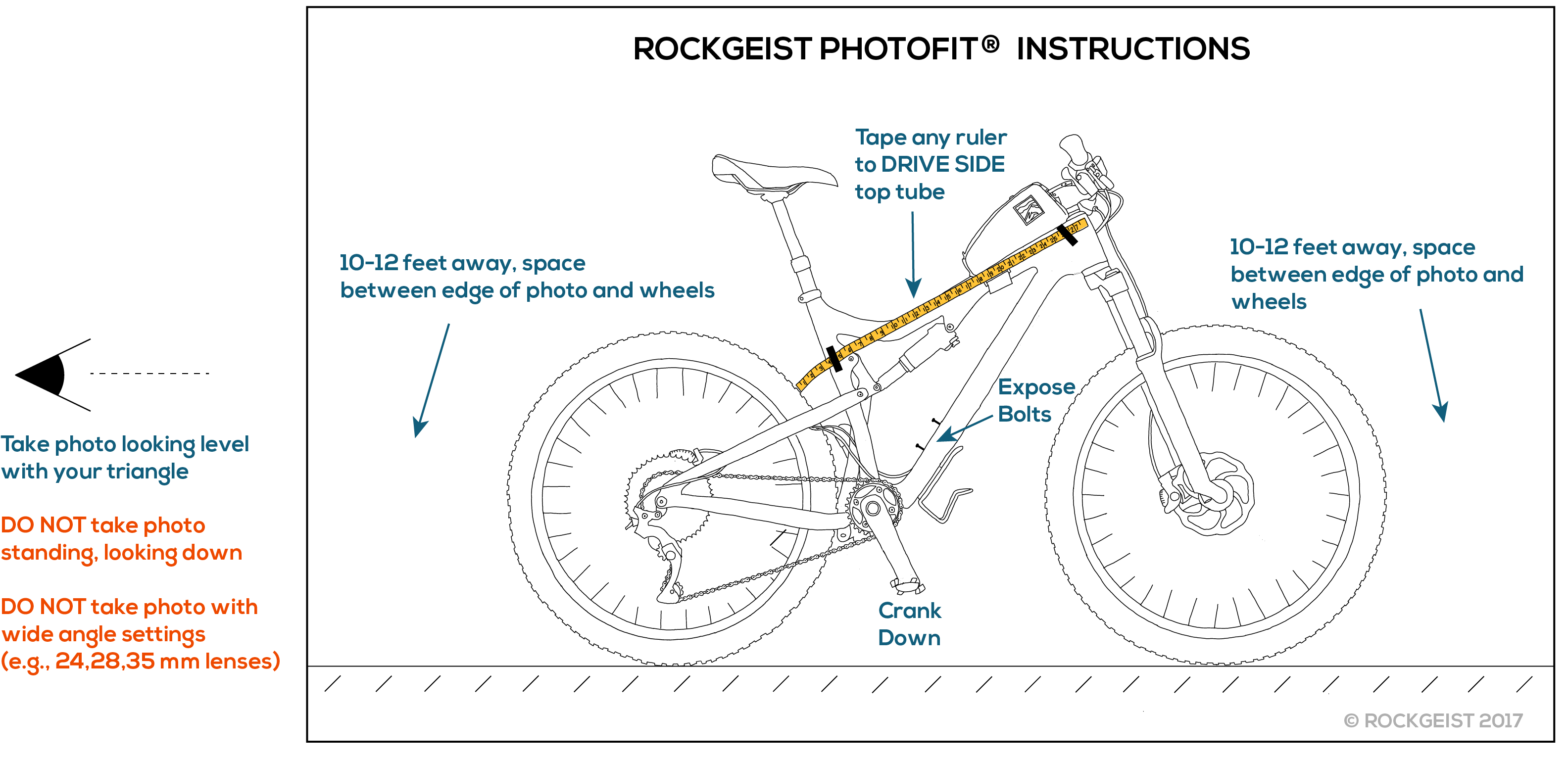 Example Drive-Side Photos
Level with the frame, bolts exposed, with both wheels visible. If you only have the frame, get low enough to be level with the triangle and back up 10-12 ft away (example below).
**Include water bottle(s) for half framebags/wedges.**  This helps us bring the bag about 1/2″ from your bottles.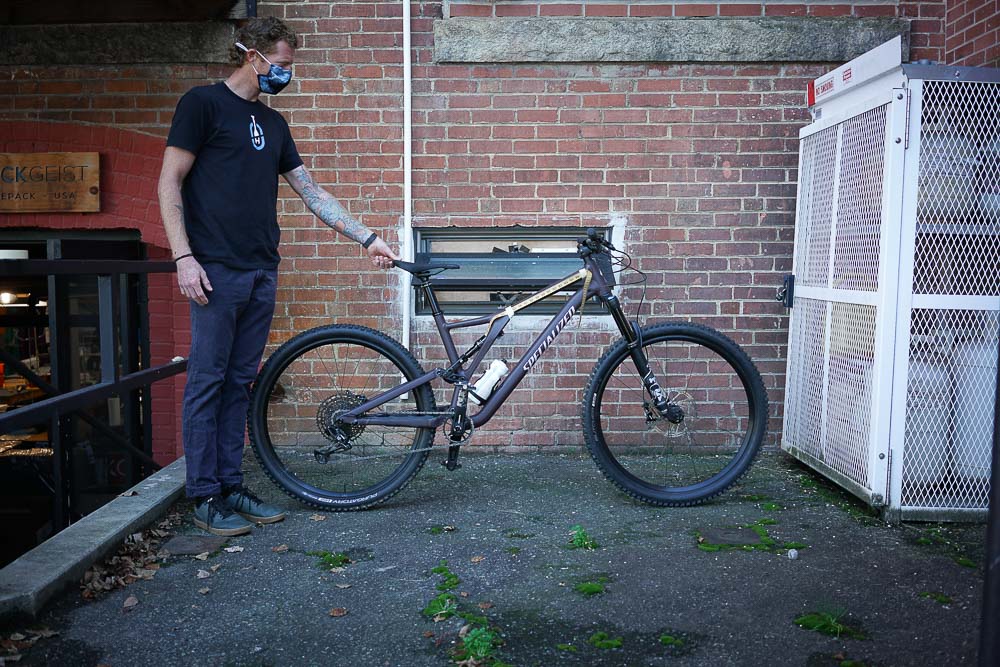 Common Mistakes to Avoid
Are you 10-12 ft away so that there is space between edge of photo and wheels? Do not use a "wide angle" setting to fit the bike in the photo.
Is the photo looking level, dead-on with the frame triangle? (i.e., not looking down on the frame)
If you ordered a bolt-on framebag, are your water bottle cages removed so we can see the bolts?
If you ordered a half framebag or wedge, are your bottles in their cages? (so we can shape the bag around them)
Be sure to email a high resolution photo (1-3 mb), in landscape mode.
Following the above instructions will help us get that perfect fit to your frame. Thank you!