The Spacelink is a steerer tube spacer that provides the first-ever integrated bikepacking cockpit. This integration allows your top tube bag to be anchored either above or below your stem to create a more stable connection to the bike.
It also provides a stable, direct mount for feedbags on either side of the spacer to eliminate the need to try and wrap velcro around a short stem.
The Spacelink is a direct mount solution to anchor your TT bag up high for better stability and eliminates velcro from your feedbags. To anchor your bags, simply remove the bolt and spacer. Thread the mating bags onto the Spacelink through the webbing bar tacks on the bags. Please note the Spacelink was designed and tested for Rockgeist gear and does not guarantee compatibility with another type/brand of feedbag or top tube bag.
Recommended stem length for use with spacelink: 0-50mm for Honey Box, 0-90mm for Honey Pot
6 mm thick, and is meant to replace the 5 mm spacer that normally sits above your stem.
Fits standard 1.125" steerer tube
6061 Aluminum body, Stainless Steel bolt
Additional information
| | |
| --- | --- |
| Weight | 0.3 lbs |
| Weight | 1.3oz (36g) |
Installation Instructions
Thank you for your order. Please read the Spacelink instructions before installing. 
Installation: 
The Spacelink is designed to replace one of your steerer tube spacers and can live above or below your stem, depending on the location of your top tube (TT) bag connection points. For the best stability, connect your Spacelink as high as possible to your TT bag while still making sure your steerer tube is through the middle of the Spacelink.

 

Remove your stem cap to gain access to your steerer tube spacers. To use the spacelink under your stem, you will also remove your stem from your steerer tube.
To install your bags onto the Spacelink, undo the silver bolt and remove the small metal spacer. Thread the webbing of your bags through the channel on the Spacelink and close the channel with the silver bolt and orange spacer.

 
The Spacelink was designed and tested for Rockgeist compatible feedbags and TT bags. Rockgeist does not guarantee compatibility with another type/brand of feedbags or top tube bags.
If you have any questions please contact Rockgeist at [email protected]. Thank you and enjoy the ride.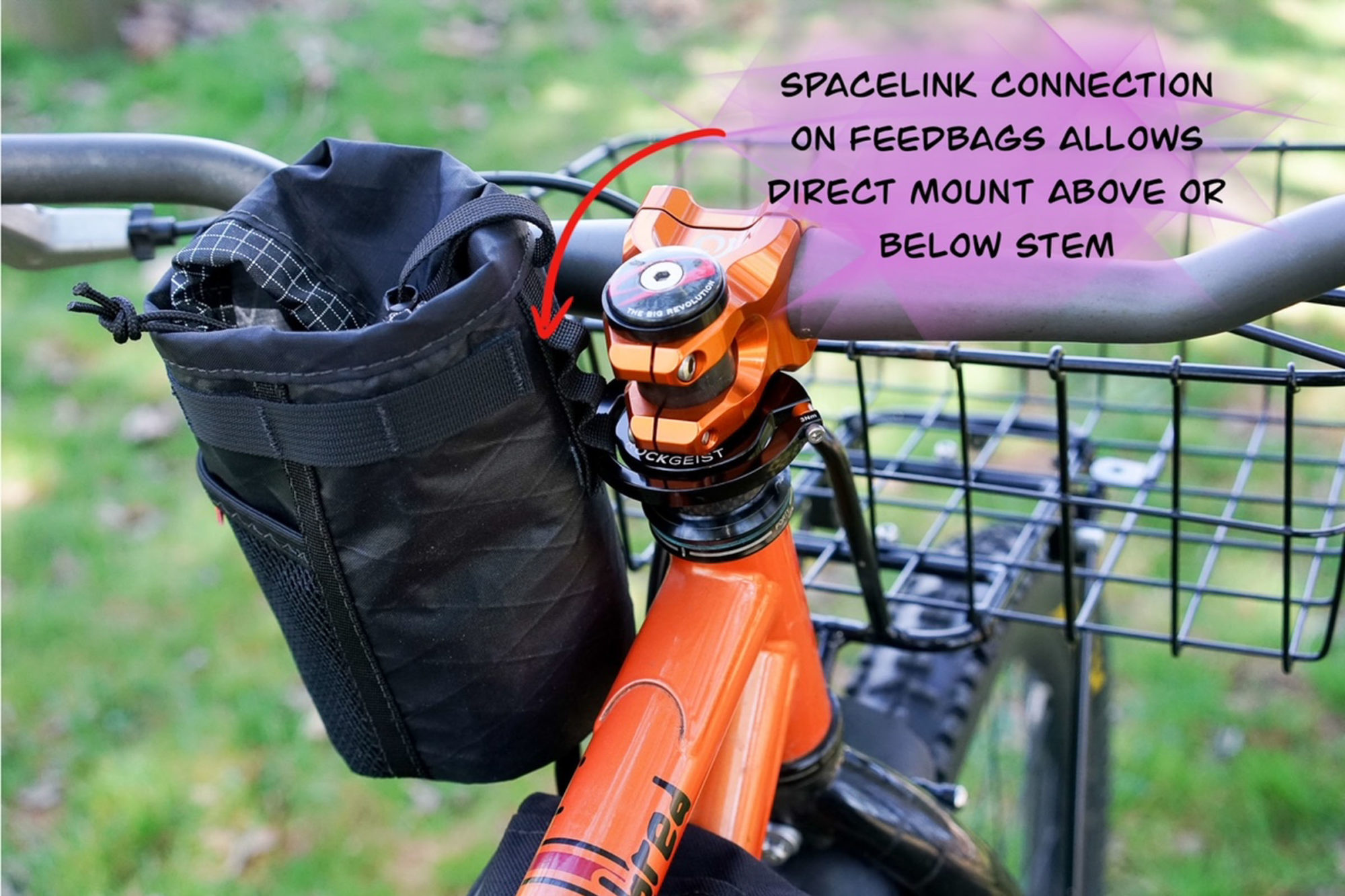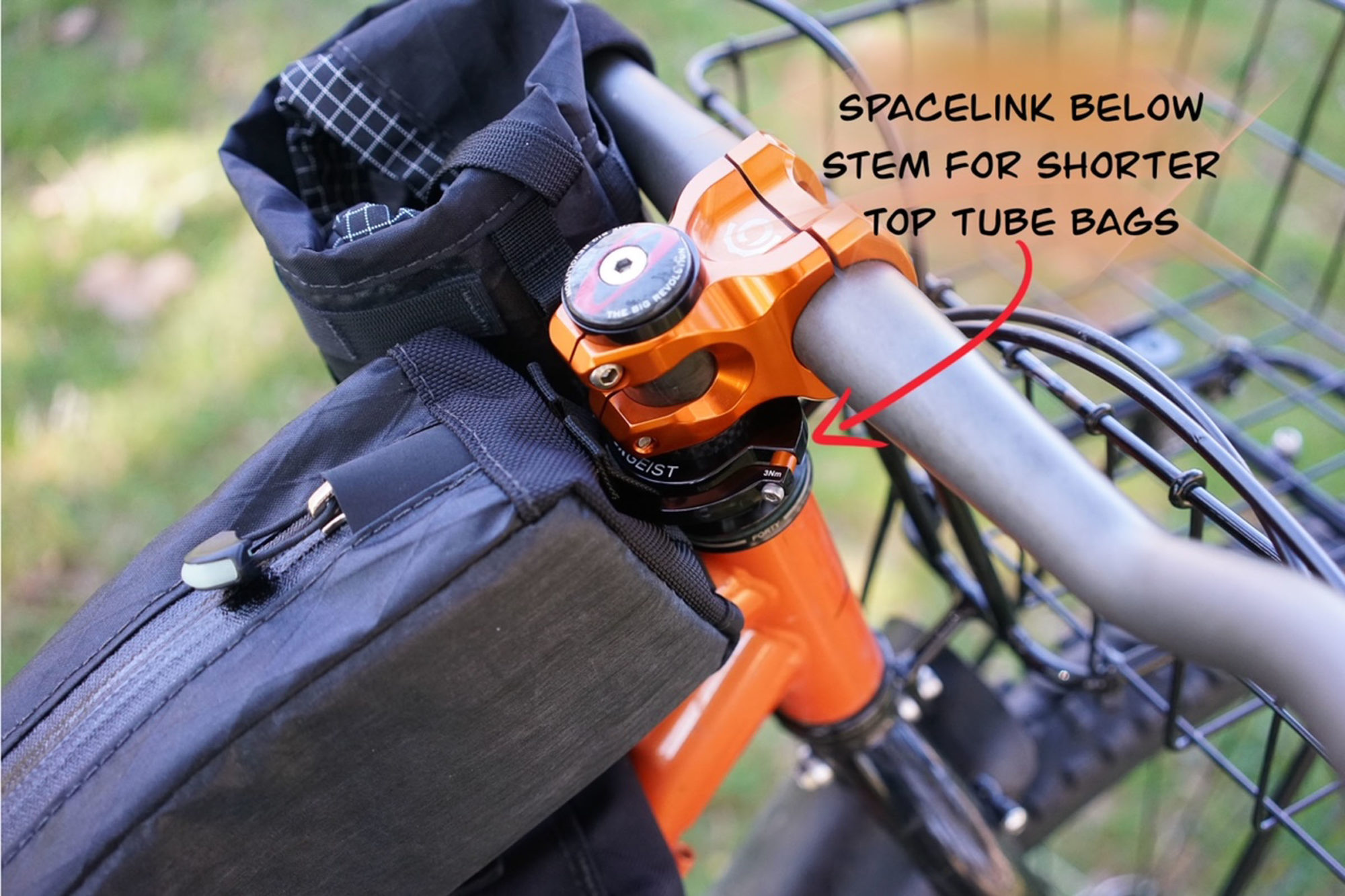 I've been using the Spacelink for nearly three years now, as it's made its way between various bikes, and there's no question that it's one of the most refined options available. The machining and finishing are top-notch, and the design is fairly unobtrusive when mounted below your stem (although it provides better stability on top).
Miles Arbour